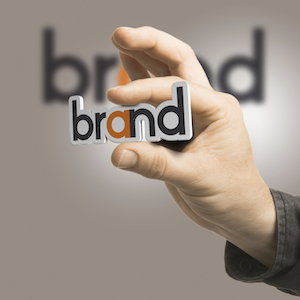 As marketers, we spend a lot of time thinking about how our brand is perceived. We ask questions like:
How are we perceived in the marketplace by leads, prospects and customers?
What are the real or perceived differences between our company and our competitors?
How can we advance the positive impressions and change the negative ones?
Oftentimes, if we find perceptions we're not happy with, we typically fall back on marketing tactics to influence the perception. We lean on SEO, blogging, and social media to make quick fixes.
While these are all essential functions that continually need to be tweaked and optimized, they can't always be relied on to help us alter our marketplace perception.
For a more strategic change, marketers sometimes propose undergoing a re-brand to help positively position an organization within its industry. An effective re-brand is not a simple affair. There is a lot of research, careful thought, time and money that gets invested into perfecting this practice.
While it's a complicated procedure, you can simplify how you think about approaching a re-branding by understanding that the undertaking has components that can either be classified as aesthetic or analytical (or art and science, respectively). In this blog post I would like to look at how you can start thinking about approaching a rebrand by understanding both the art and science aspects of it.
The Science of the Re-brand
Now before you decide that it is time to re-brand your organization, you best do some soul searching or you'll have a Gap disaster on your hands. Smart marketers do their due diligence on the front end before they ever engage the graphic design department about a potential re-brand.
Start by doing some quantitative and qualitative research on your organization, your product offering, and market position before you decide to move forward. Additionally, ask yourself some questions like:
What is the perception of my organization?
Does that perception need to change?
If so, how should it change?
Do you need to bring clarity to your offering?
What value add does your products and services bring to customers?
What is the market position of your organization within the industry?
How much "equity" do you have in your current brand?
What's is in the future for your organization?
While this list of questions is definitely not exhaustive, it helps to get you thinking about your products, customers and your market-position. More important that that, it helps you understand how all they inter-connect together. If your current logo, branding, and color scheme aren't accurately reflecting where your organization is headed it could be time for a re-brand.
The Art of The Re-brand
After you have asked the difficult questions and made the determination that it's time for a re-brand you need to think through the tactical components. Elements like:
Typography

: what typography will you use and what message will that typography communicate to your audience?

Colors Scheme:

What colors will you use for your new logo, letterhead and business cards, and how will that color scheme will influence the market? The colors you select have profound impact on your brand and how consumers will react to it.

Use of Icons

: Will you use an Icon in your re-brand? Organizations like Apple and Nike have so successfully used icons in their branding they no longer need to showcase their company name on packaging, advertisements and marketing material. The symbol is synonymous with the brand, and elicits distinct feelings every time the icon is showcased.
Once you have thought through the components of the re-brand you can effectively start to develop new brand assets. However, give yourself adequate time to think through the components. Research potential color palettes on websites like Adobe Kuler. Evaluate typography options at Font Shop, and Font Squirrel, and see if adding an icon to your type-mark makes sense for your organization.
Remember that you want to establish a look and feel that isn't going to date itself in 6 month or 6 years. You need to create a brand that consumers and businesses will connect with for years to come. It's this consistency that builds the needed credibility and trust for a future business relationship.
The Bottom Line
Re-branding is a huge decision for any organization so it must be thoughtfully considered within the context of where your organization is and where it's headed. Additionally, re-branding isn't a panacea for lagging sales numbers, inadequate product features, and shoddy customer service. These organizational deficiencies must be dealt with independently of a re-brand.
However, if your company is looking to make a strategic shift in the marketplace a re-brand should be considered. Evaluate your current marketplace perceptions and see if a re-brand could help better posture your organization for future growth.
Finally, once you have made the determination to execute the re-brand think through the critical components of your new look and feel. Be assured your typography, color schemes and logo mark encapsulates where your organization is headed. Remember, the outcome of your re-brand will identify your organization for years to come.